Campsite close to the Roselend Dam in Savoie, France
Our camping in Savoy is located 45 minutes by car from the Roselend dam which will offer you magnificent views that you will remember for a long time.
It feeds with those of La Gittaz and St Guérin the power station of La Bâthie.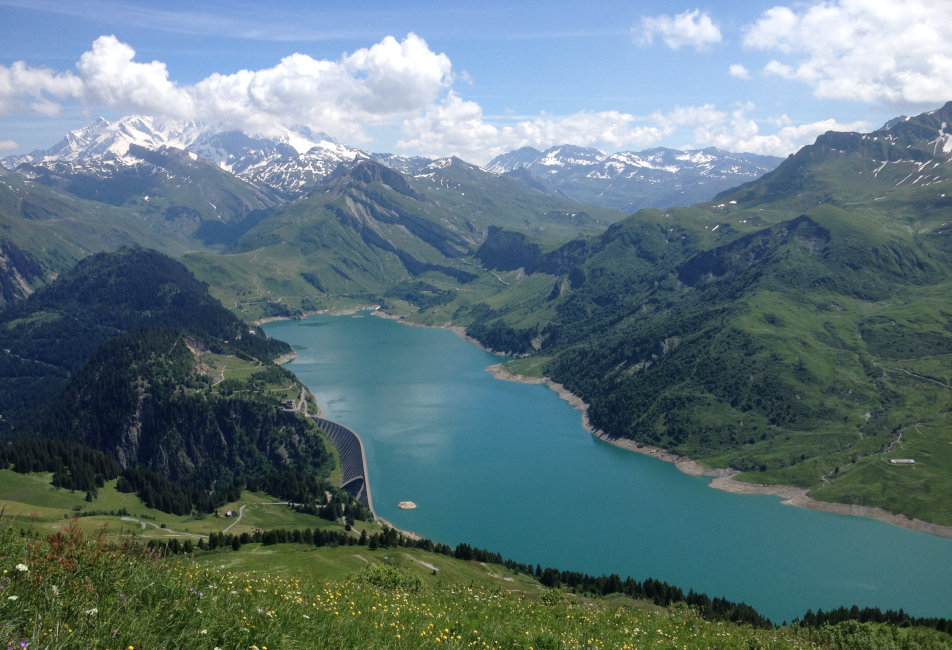 Discover the Roselend Dam
Located in the heart of the mountain pastures, not far from Mont Blanc, it is a beautiful site for fishing and hiking.
It is the 4th highest dam in France.
Built between 1955 and 1962, the water surface is 320 ha. And its depth is 130m.
Known to be often one of the stages of the Tour de France, this magnificent pass gives you a breathtaking panorama.
Note that the road is open only in summer.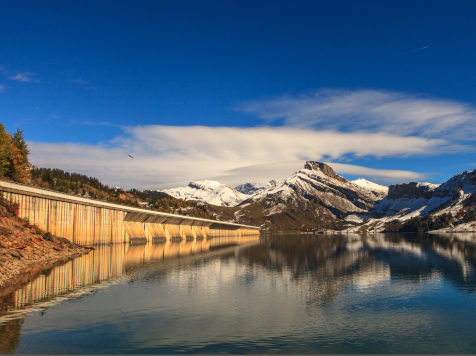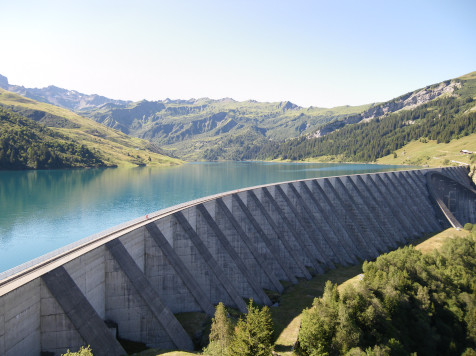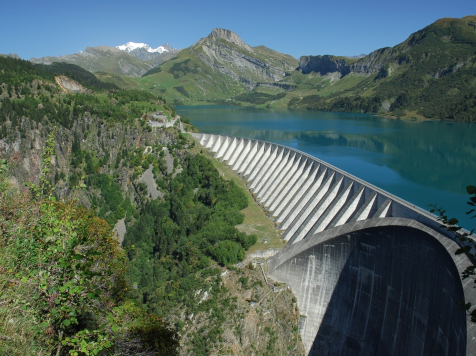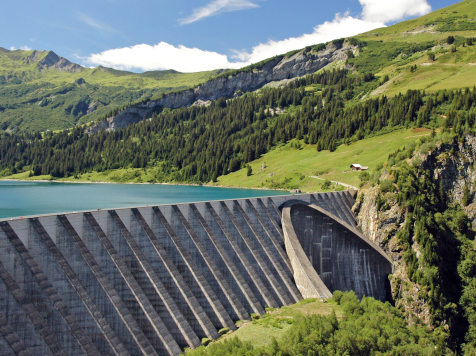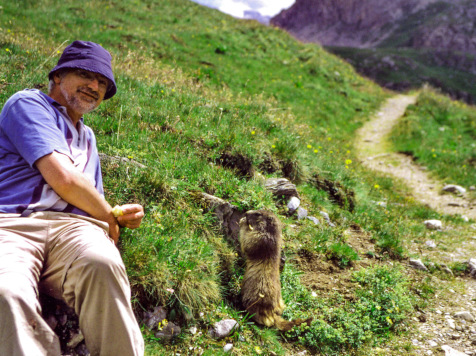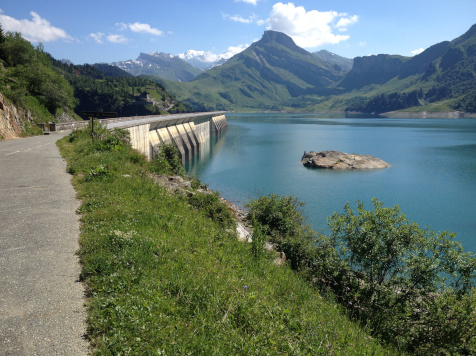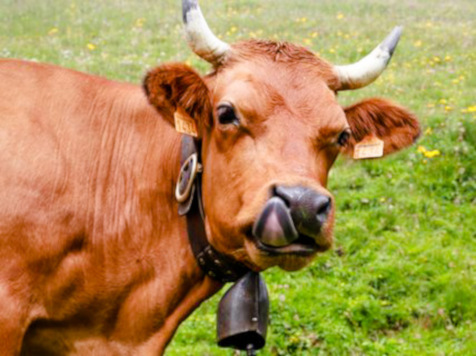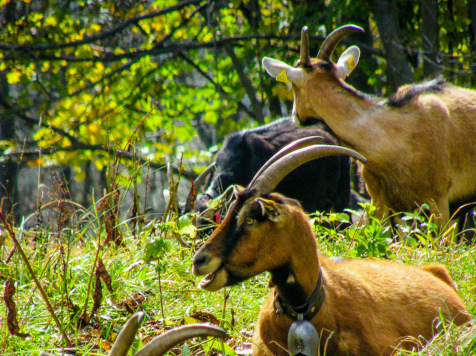 Heritage of the cormet of Roselend
It is appreciated by motorcyclists and cyclists who come to admire these splendid landscapes.
With its small chapel that you can visit and which offers a breathtaking panorama with the lake in the background, you can also improvise a small fishing trip or try the splendid via ferrata that overlooks the dam.
From multiple hikes for all levels are also possible at different places around this well known place in the area.
Camping l'Eden is therefore the ideal place to stay with family or friends and enjoy places with a breathtaking view as is the Damage of Roselend.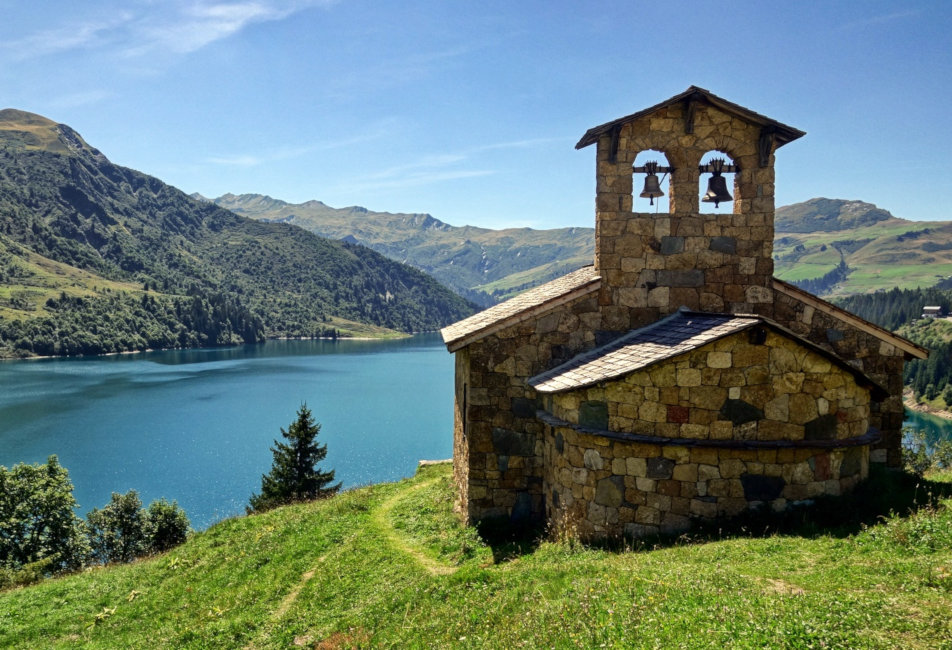 The surroundings of the Roselend dam