Webcams of the campsite in Savoie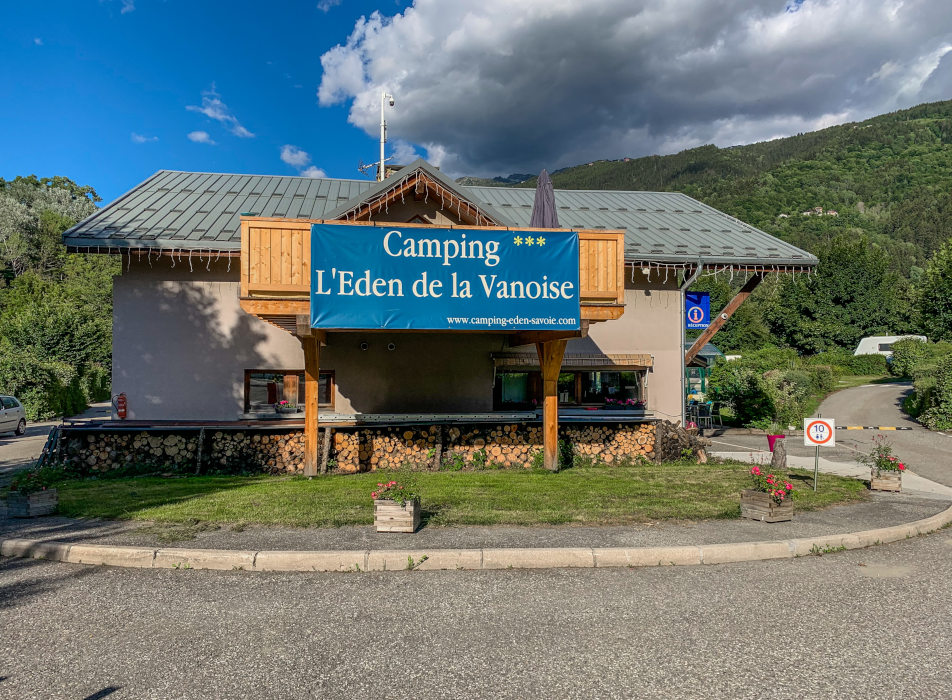 Thanks to the campsite's webcam, you can consult live the images shot on the site : get to know the weather, the atmosphere, the crowds, without cheating !
Here, no falsely flattering pictures taken on a beautiful off-season day, and no bad surprises.
The camping l'Eden de la Vanoise in Savoie has nothing to hide on the contrary : the webcam also lets you discover the layout of the site, the preservation of its beautiful vegetation, its improper maintenance, and the unique panorama that surrounds it.
You can measure its calmness and tranquility through images filmed in real time, and immerse yourself in its atmosphere. Consult the live stream before making your reservation to help you make your choice among our different accommodation offers.
Show your children the activities that await them and the high mountain setting they will soon be joining. As the seasons go by, you will see the campsite and its covered swimming pool under the sun, in the rain or snow. Night and day, the Eden de la Vanoise campsite broadcasts its images live.
Proof that the great outdoors and the open air do not force you to disconnect! So take advantage of our webcam broadcast to immerse yourself directly in the life of our campsite and our region !