Camping vacations in the mountains
Winter Camping
The camping Savoy l'Eden de la Vanoise*** reserves a warm welcome for vacationers who want to do winter camping in the Alps.
This domain, ideally located in the heart of the mountains of Savoie, in Haute Tarentaise, is indeed open from December to September. It is nestled in a 2.7 hectare estate in the middle of the mountains and offers a breathtaking panorama of the mountainous landscapes to the delight of vacationers.
It offers various accommodations and a variety of services to make your winter holiday as pleasant as possible. Moreover, it is at the crossroads of the ski areas not to be missed in the region. The Eden de la Vanoise campsite is therefore the ideal place to do family winter camping in the area. Winter sports enthusiasts will surely be delighted to stay there.
Take advantage of the cosy comfort of the heated mobile homes during your stay. These rentals are fully equipped with reversible air conditioning and television.
The services provided such as the wifi connection, the covered and heated swimming pool, the playgrounds, the shops, the animations will make your stay more pleasant.
You can also take advantage of the proximity of the ski slopes from the winter campsite in Savoie to enjoy your favorite winter sports: downhill skiing, cross-country skiing, snowshoeing, karting, sledging, snowmobiling etc… Your snow camping vacations are going to be excellent thanks to our modern and welcoming snow caravanning campsite.
Camping in winter at the Eden de la Vanoise will allow you to enjoy many winter activities. And yes, even in winter, there is no lack of activities!
You have the choice between relaxing activities if you dream of a weekend or a well being oriented vacation but also discoveries, cinema outings in addition to activities and mountain sports. In short, the camping in winter has its advantages. Learn more about our campsite open all year round.
Camping in the mountains: nearby activities
Have you always dreamed of spending your next vacation in a camping in the mountains?
In a "winter campsite" like the one in Eden Savoie, a multitude of activities will be proposed by our team, there will be for all tastes and for all budgets.
Whether you're with friends or family, winter leisure activities will be an opportunity for you to enjoy the mountains as close as possible.
Spa, well-being, treatments and relaxation : espace paradisio (in Montchavin), spa of the hotel de la vanoise, ô des cîmes, spa nuxe hotel, etc.
Bowling : aux Arcs
Cinema : Bourg-St-Maurice, Les Arcs or Vallandry
Village igloo (Les Arcs: Arcabulle chairlift): Would you like to live like an Inuit for an evening? Make your dream come true and discover the largest igloo village in the French Alps and its ice cave! It's a magnificent setting perched at an altitude of over 2000 meters and made exclusively of snow and ice: ice cave, igloo bar, rooms, dining areas, dance floor, etc. It is open until April 23, 2016, 7 days a week, from 10 am to 4:30 pm.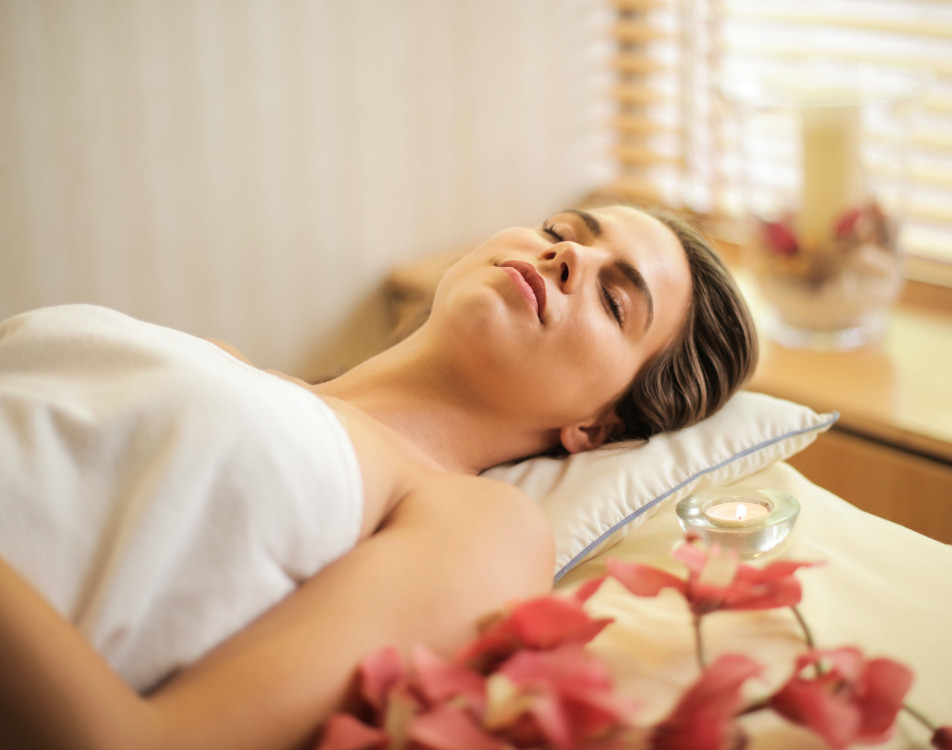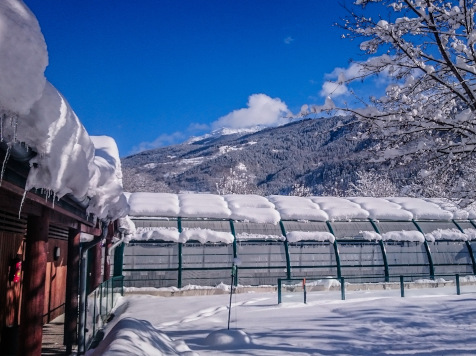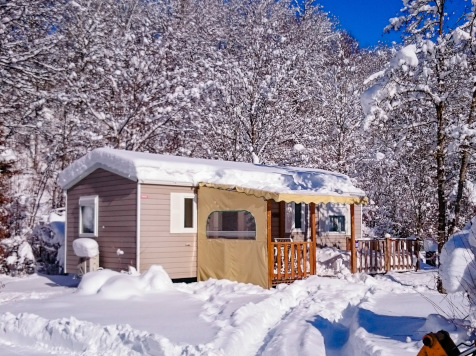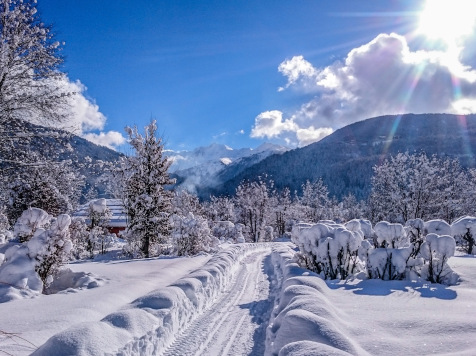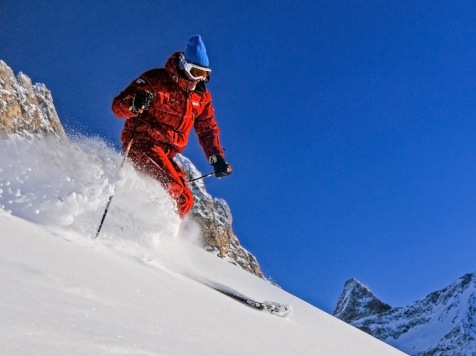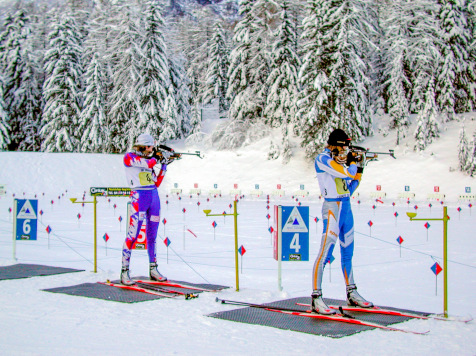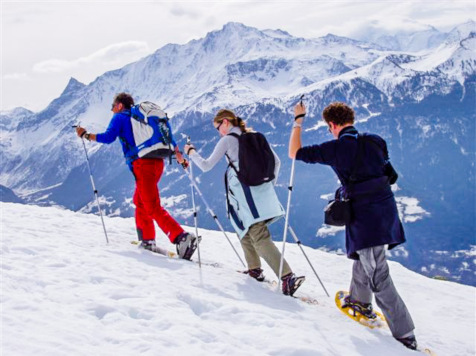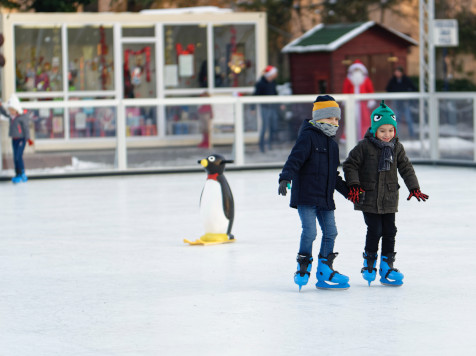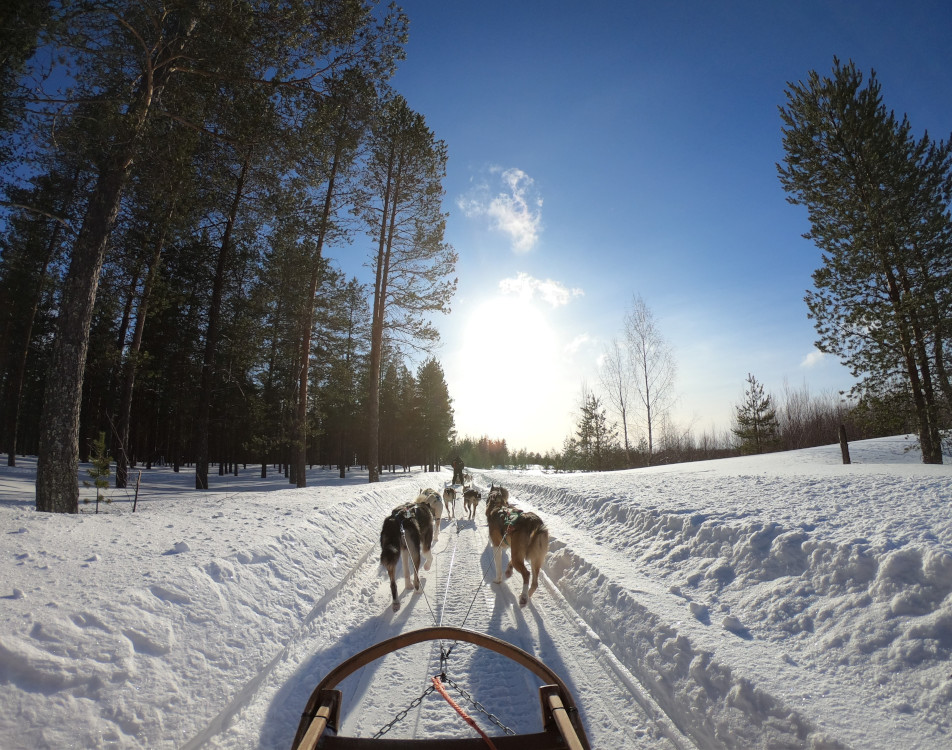 Hiking in the heart of the Alps from the campsite
On foot : amateur or confirmed pedestrians, it is with pleasure and serenity that you will marvel at the beauty of nature and the landscapes that surround you. To you the shots at take your breath away and the souvenirs in a mess !.
Snowshoeing : it is the oldest winter sport in the world. Snowshoes have become a very popular leisure activity for lovers of nature and its wonders. You may be lucky enough to come across chamois, ibexes and other mountain animals. This activity has the merit of making you do sports but without effort (or almost)!
By dog sled: an original way to enjoy the mountains! You will be able to admire breathtaking landscapes, enjoy cuddly moments with the dogs and take advantage of the musher's explanations all along the route. Don't wait any longer to discover this activity full of emotions.
Camping vacations in the mountains
Doing camping in the mountains is probably one of the most beautiful ways to combine active vacations and contact with nature. By reserving a bungalow or a pitch for tent, caravan or camper at the mountain campsite, you will have the privilege to stay in one of the most beautiful outdoor hotels in the Alps and in an exceptional natural setting.
Located between the Isère and the Vanoise National Park, close to the ski slopes, our establishment is the perfect place for outdoor activities with friends, couples or family whatever the season.
From downhill skiing to snowshoeing in winter, from hiking or mountain biking to rafting or canyoning on sunny days, a wide range of activities awaits you in our luxury mountain campsite.
Staying in a campsite in the snow also means experiencing the magic of the winter period live, when the alpine massif puts on its white coat and becomes a magnificent playground for lovers of sliding and thrills.
It is to witness the rebirth of Mother Nature in spring, and to refresh oneself in a torrent in the hollow of a valley in summer.
Camping vacations at the Eden de la Vanoise in Savoie are, in short, the guarantee of a total change of scenery in a preserved environment.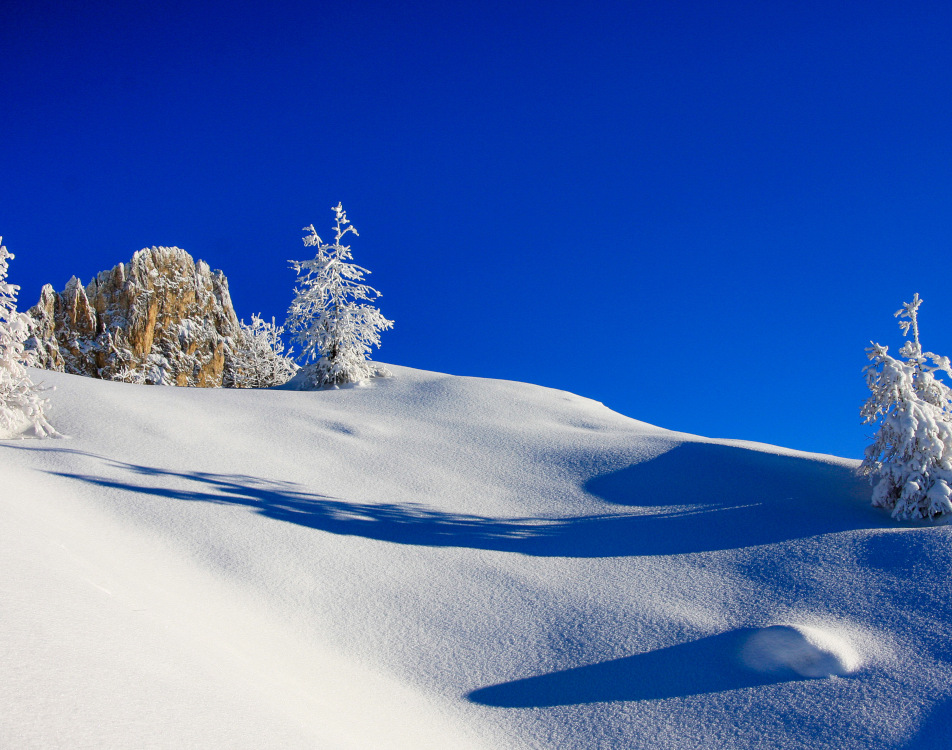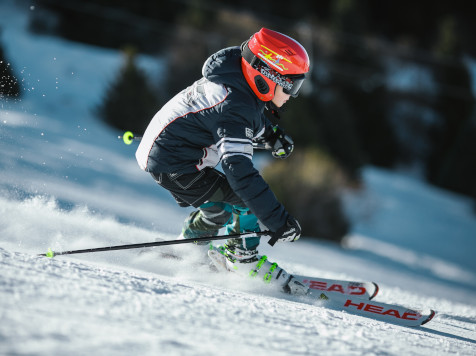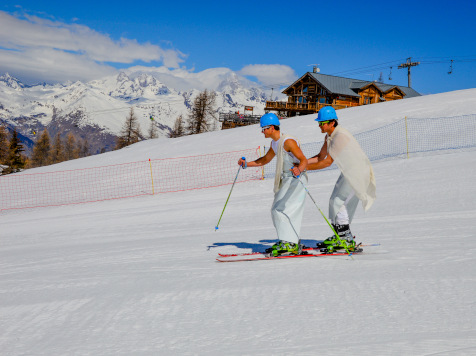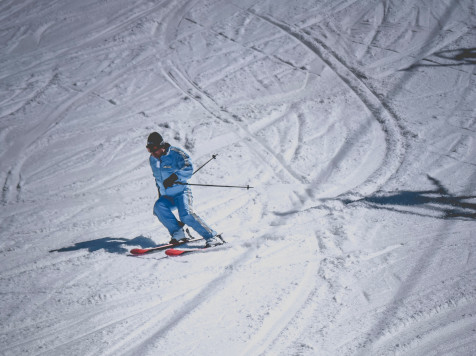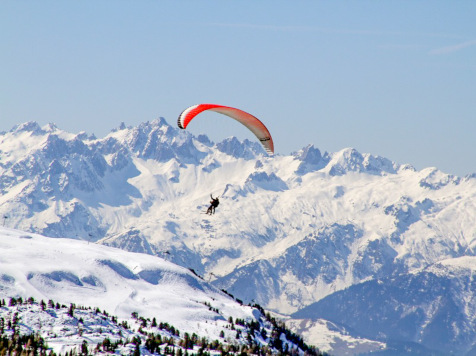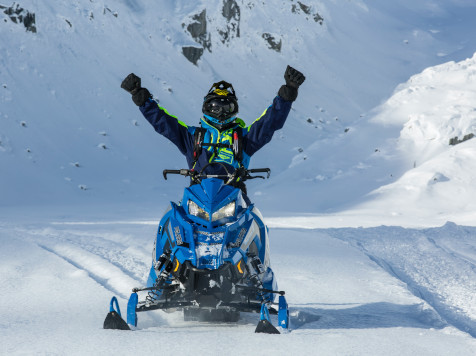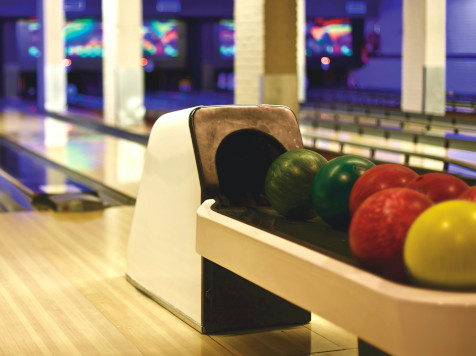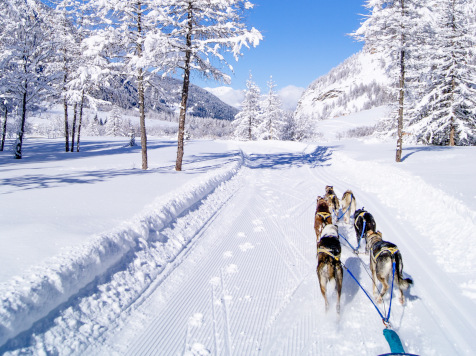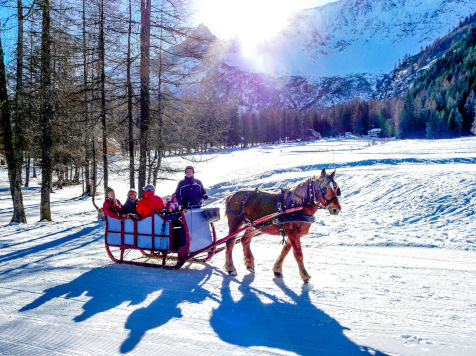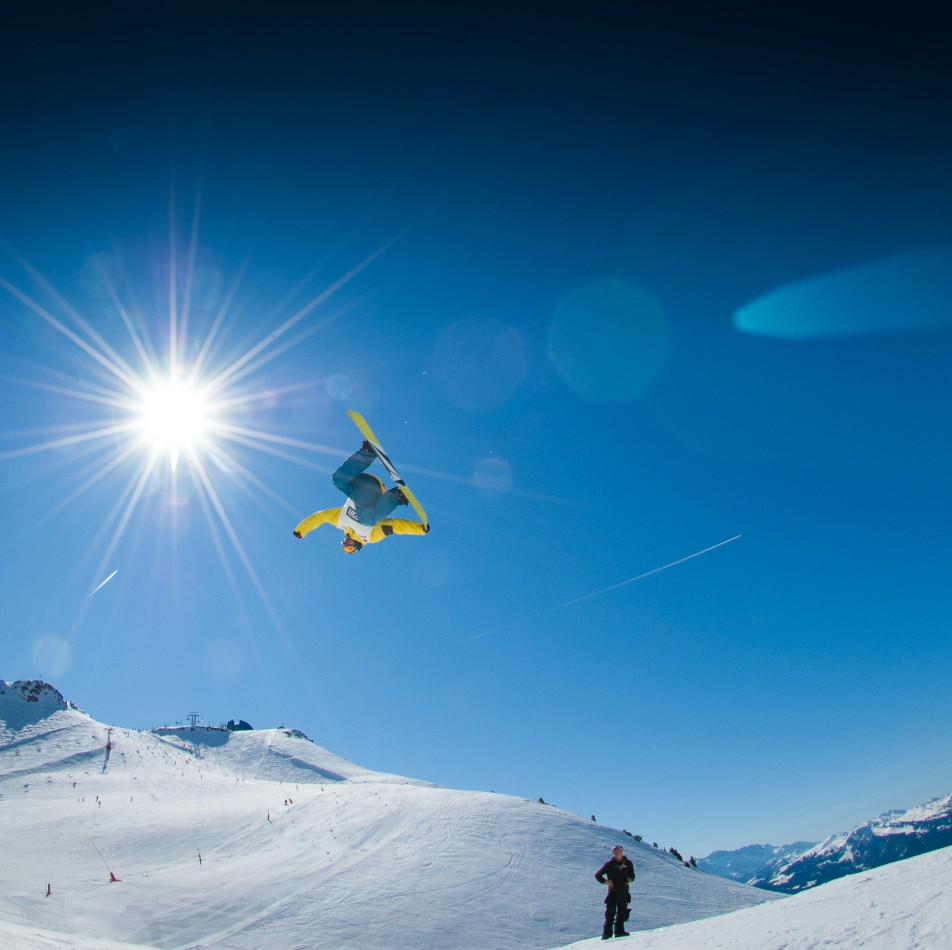 Activities and leisure in the mountains
Speedlsnow : this is a new sled that goes with your feet. It is faster and has better braking. Its 45° steering angle guarantees precise steering.
First track : share a breakfast and be the first to cover the freshly groomed slopes, accompanied by the professionals of the ski area.
Snowmobile : this is a motorized sport that you will practice at nightfall. You will be able to indulge in the joys of driving on snow and enjoy the starry sky, speed, new sliding sensations and the pure air of our mountains.
Moonlight ski : enjoy a magnificent sunset, savour a delicious Savoyard meal and enjoy a moonlight descent supervised by instructors.
Snow park : want to surpass yourself like the riders on TV? The snowpark des Arcs allows you to do so whether you are a beginner or an experienced rider. Rails and tables on blue, red and black courses will allow you to evolve and improve! And if freestyle is not for you but makes you curious, you can always be a spectator.
Border cross : It is a fun course that mixes elements of freestyles and more typical boarder cross itineraries to create a hybrid universe where everyone can have fun, alone or in a group.
Waterslide : This is a 15m long and 40cm deep pool in Les Arcs that you must try to slide on without falling into the water!
Big air bag (Les Arcs) : make jumps on a secured space by landing on an inflated mattress ! A bump accessible to all levels and on which you will be filmed!
Speed riding : skiing is too easy for you? What if you dared to try speedriding (paragliding flight, skis on your feet)? It's between sky and earth, on freshly snow-covered summits that you might live your first experience of sliding in three dimensions!
Skating rink : whether you are a beginner or an experienced skater, put on your skates and come share a moment of gliding with family or friends!
Paragliding : hoist the sails ! What could be more magical and impressive than flying over a mountain range?
Scuba diving under ice : from the beginning of December to mid-April, the ice of Lac de Tignes, whose thickness varies from 1 to 2 meters, offers an extraordinary and unforgettable spectacle.
Bobsleigh : discover the strong and magical sensations of a bobsleigh descent and return on skis, at night.
Bob racing : it can reach 110 km/h with 3 people + 1 professional pilot on board. Sensitive heart abstain!
Bob raft : with family or friends, embark on this self-guided and self-braking craft unique in the world. 4 passengers and a descent at about 80 km/h for an incredible experience close to the ice.
Speed luge : in semi-recumbent position, get ready for a descent at about 90 km/h with a great view. Only you and the track to experience the thrill!
Airboard : it's the bodyboard of the snow ! It's an inflatable sled on which you lie flat on your stomach, head forward. The machine is steered by the weight of the body.
Giant Tyrolean traverse : it is a succession of 16 workshops located in the valley of the bear linking Belle Plagne to Plagne Bellecôte. The 5 largest zip lines are located between 25 and 45 meters from the ground and there are 5 that are between 110 and 200 meters long. You will fly over a mountain torrent like this.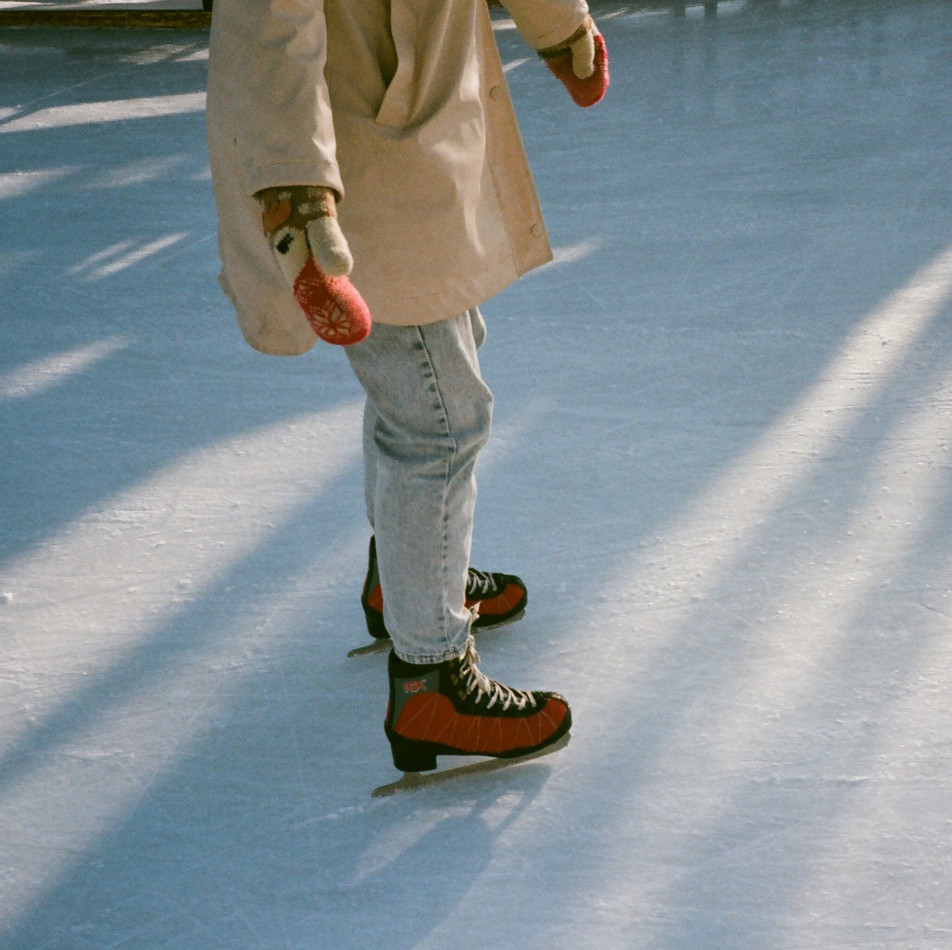 Diary and ski resorts near the campsite